GiggleType Preferences
GiggleType can be configured in many ways. This guide will give you a better understanding of how to customize your application.
Device Settings
This page allows you to manually set the speakers and volume used by GiggleType.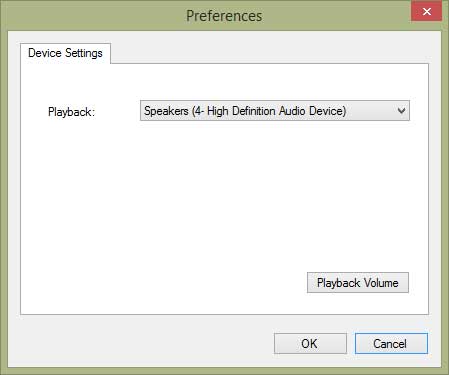 This is a list of the devices used to play audio. Choose the one you would GiggleType to use for your input. This should usually be set to the Primary Sound Driver.
Allows you to access the Windows playback volume control.